When you visit the toilet on a Virgin Train you see this:
At The Gym Group this is what you see: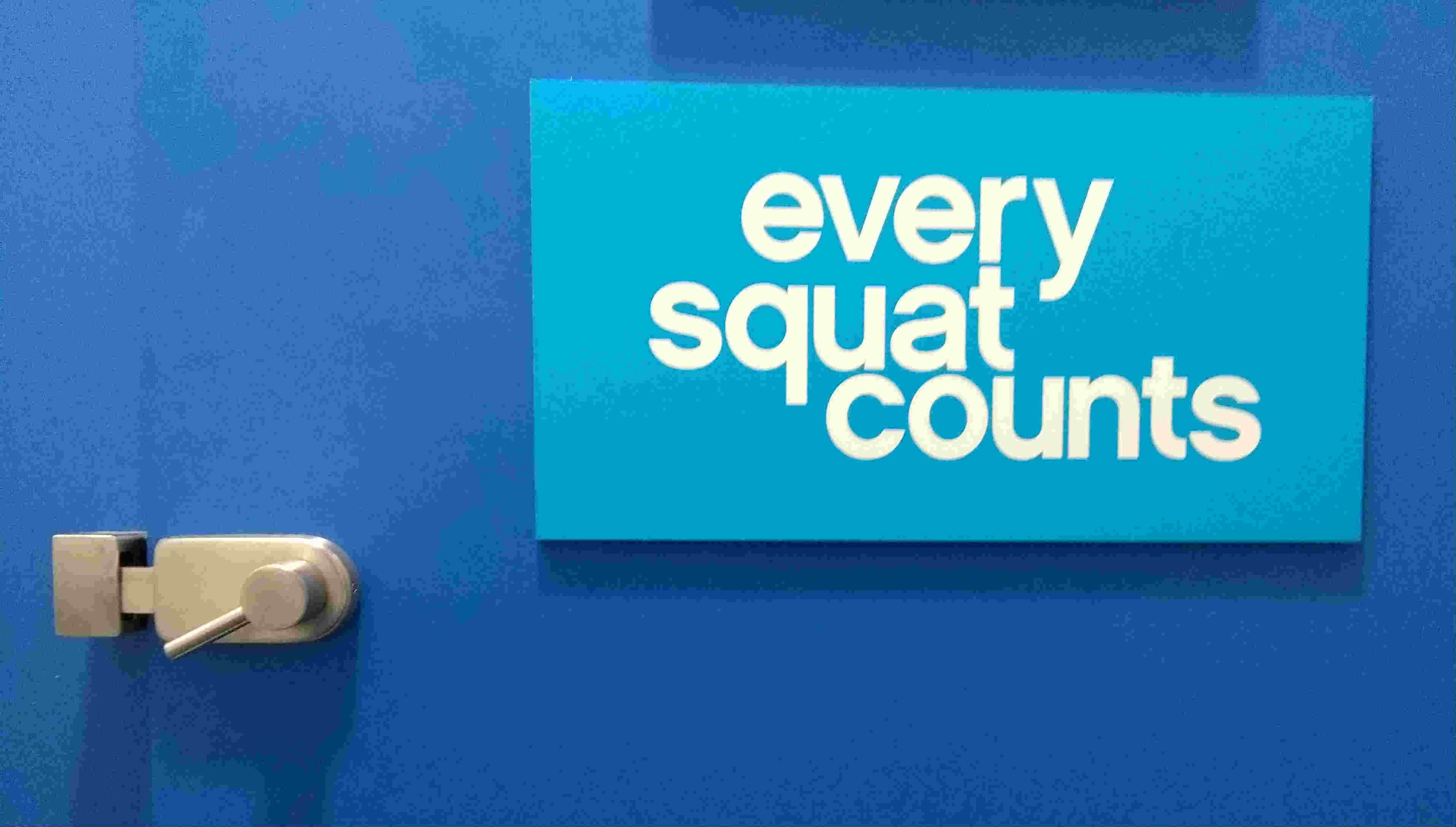 Two campaigns using a playful persona, only one is a success.
The Virgin Trains one is irritating and tiresome – that's even before Will Ferrell was brought in to provide the pre-recorded message: "Please don't flush nappies, sanitary towels, paper towels, gum, old phones, unpaid bills, junk mail, your ex's sweater, hopes, dreams or goldfish down this toilet."
Talking toilets? No thanks.
The signs are intended to surprise and delight, but that's quickly going to wear thin if you're a regular commuter. Taking a longer journey which means getting on different Virgin trains and seeing the same message is only going to highlight how little progress we're making, leading to frustration and irritation.
Whereas in a gym we expect repetition. Some variety in training is important, generally though we tend to go to the same location, use the same equipment and see the same people. There's a high degree of tolerance for sameness.
Context is key and knowing when to have a bit of fun is important. Any attempt to distract us from the chore of working out is going to be appreciated on a trip to the gym.
Unless you are walking into the gym for the first time, and you might be anxious to get started. Then you'll have more in common with a Virgin Train passenger.
You could argue that the purpose of the signs differ. Virgin's is informative. The Gym Group is pure entertainment. So here's another, to prove my point: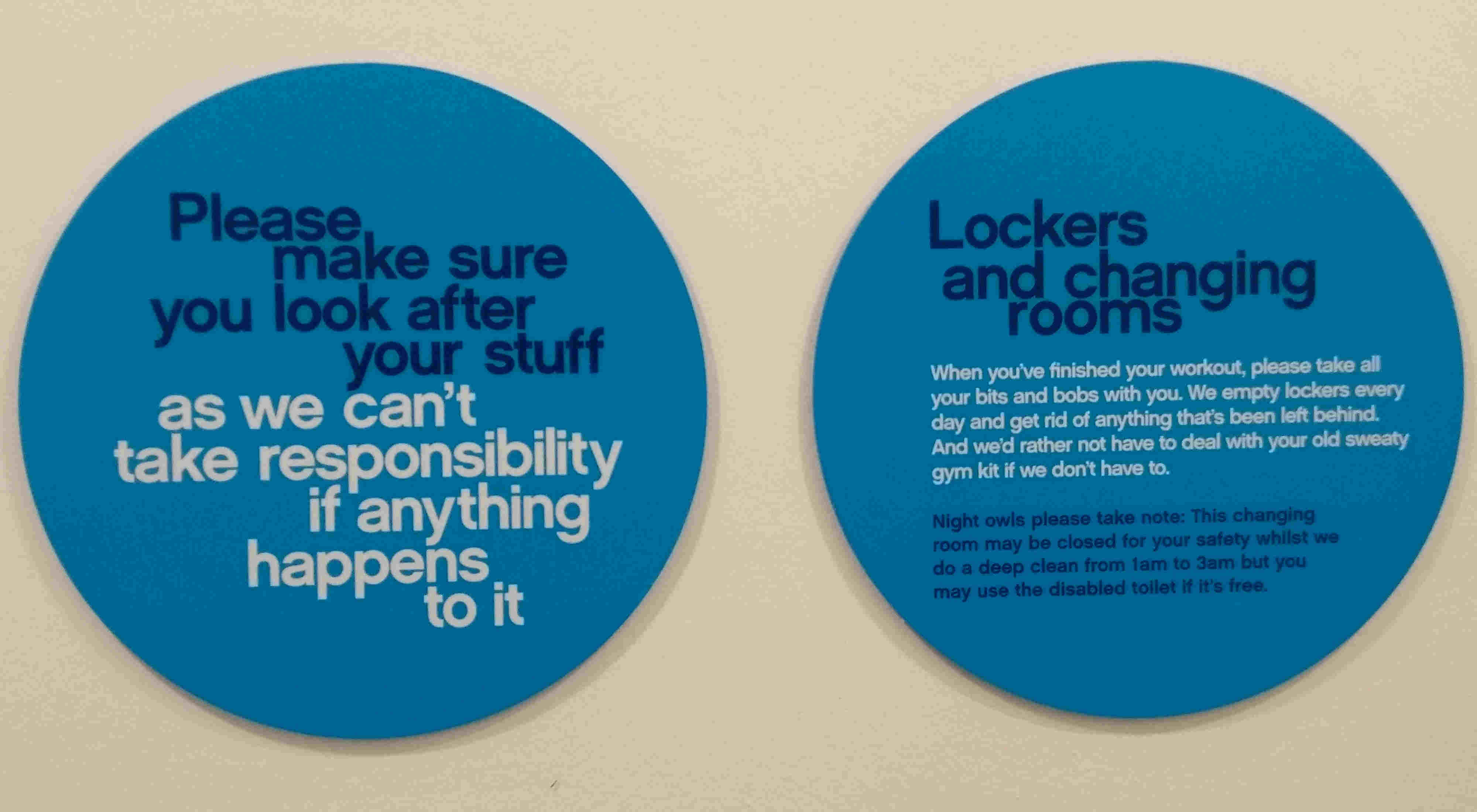 It's still better than Virgin's. I rest my case.