Services
What does a copywriter do? It's not enough to hire a writer to provide the right words. You need a copywriter who understands the marketing intent. Content must be informed by strategy. Otherwise it's just typing.
Advertising copy
Advertorials
Annual reports
Articles – news, features, columns and opinion pieces
Awards portfolios
Banner adverts
Bids and tenders
Blog posts
Brand guidelines
Briefing papers
Brochures
Bus panels
Business and sales letters
Business profiles
Case studies
Conference and exhibition reports
Credentials
CVs, biographies and pen portraits
Daily deal writing
Direct mail
DVD/video scripting
Editorial
Event reporting
Event scripting
Ezines
Ghostwriting
Good practice guides
Landing pages
Lead generators
Leaflets
Magazine features
Marketing emails
Microsites
News sections
Newsletters
Packaging
Prezi presentations
Profiles
Postcards
Posters
Product literature
Proposals
Retail point of sale items
Rewrites of translated copy for the UK market
Sales collateral
Social media accounts
Speeches
Strategy documents
Testimonials
Tone of voice guidelines
Training packs
Trade articles
Websites
Yearbooks
Editing and proofreading
Do you need spare capacity? I apply high editorial standards when you're over stretched and still need excellent attention to detail.
Specialist services: don't know your Harvard from your Vancouver referencing systems? Don't sweat the specialist stuff. I write style guides never mind apply them.
To help you decide whether you are ready to hire an editor (and to be clear about the difference between copyediting and proofreading) please read my simple guide 'Is Your Content Ready for Editing?'
Marketing
The new marketing mix means figuring out where best to place content (and allocate resources). And that means understanding the marketing strategy.
With experience of fully integrated campaigns, my clients benefit in depth or breadth: from full marketing and communication strategies to simple snappy messages applied consistently across all channels.

Project management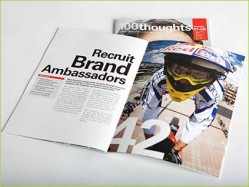 Controlling the progress of items through the publishing process, liaising with a range of suppliers and internal departments. Give me your newsletter or idea for a series of booklets and I will ensure quality contributions and timely delivery.
Campaign messages
Tone of voice guidelines
Straplines, taglines and names
Promotional items
Brand positioning
Target marketing
Lead generation
Marketing plans
Pitch and proposal support
Strategy
Direct marketing campaigns
Relationship management tools
Content strategy
Channels audit
Managing social media accounts
Media coverage
Rebrand support
Internal business transformation communication