About Words are Everywhere – a copywriter in Edinburgh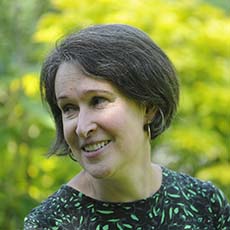 I'm a trained journalist; I was awarded the Napier University Programme Medal for Outstanding Achievement for the Postgraduate Diploma in Journalism.
I covered property and business as editor of B2B magazines, Property Executive and Business & Finance Scotland.
Over the years, I've written about accountancy, financial and legal services for major business titles – The CA, Legal 500 – amongst others.
My curiosity about artificial intelligence, robots and self-driving vehicles has led to fascinating interviews with entrepreneurs and innovators of emerging tech, where I finally get to use my degree in engineering.
I have a background in marketing (CIM Diploma). I spent over a decade working in fast-changing environments at law firms Norton Rose, Nabarro Nathanson and with accountants Deloitte, KPMG and Baker Tilly in marketing. My arrival seems to spark a local merger, and I left before I ended up back where I started, at Ove Arup.
I also spent a few years working at Scottish Widows, where I was awarded the Communicators in Business award for the best re-design of their employee magazine.
At NHS Health Scotland, I project managed the delivery of the HPV marketing campaign – the most extensive immunisation programme undertaken in Scotland for a generation. Both the campaign and the Fight Cervical Cancer website won awards.
While some people boast of 25 years of experience, what they mean is that they've repeated the same year, twenty-five times. Their role and responsibilities haven't changed.
Whereas I've worked – without repetition – across digital and print copywriting, publishing, journalism, marketing and communications on both agency and client-side.
The only repeat since setting up Words Are Everywhere in 2009, is always asking 'Why', because relentless questioning tends to give you a better 'How'.