Knowledge Transfer Network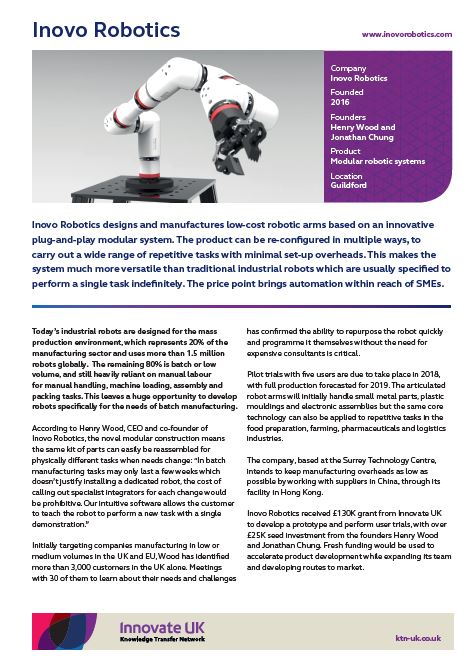 Channel: Print and online
Role: Copywriter
Key challenge
Interviewed the participants in a pitching competition run by the Knowledge Transfer Network's Robotics and Artificial Intelligence special interest group. Created the profiles which provided a national audience of investors with a snapshot of the emerging tech companies featured in the Investment Readiness Programme. The experience also served as media training for inventors, innovators and academics to present a compelling pitch to a trained journalist.
KTN is an innovation network which works to stimulate business-led innovation in science and technology to drive UK economic growth. Pitchfest was held over four events between January and March 2018.
Excerpt
"What's the best way to clean a million solar panels in the Atacama Desert?
There's no rain but plenty of dust which, left to build up, causes a 30% drop in output.
Arid regions attract solar farms, but the problem of maintenance is not taken into account until after the power plant has been built. Then you need a fleet of autonomous cleaners for efficient, cost-effective and environmentally-friendly cleaning.
No need for water, specialist chemicals or an extremely large soft cloth."