Editions Financial – Marketing support and corporate writing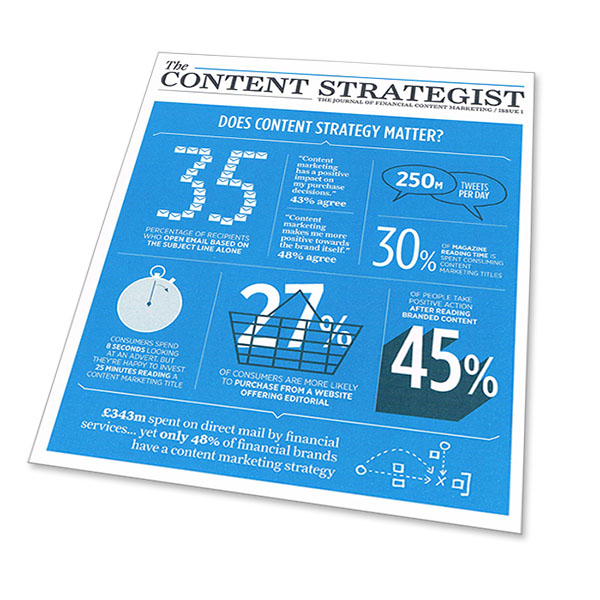 Channel: Corporate magazine
Role: Marketing, writer and editor
Key challenge
Creation of a publication to build relationships with existing clients and prospects. The content needed to demonstrate an understanding of what makes B2B, B2C customers tick and how to engage them in different media.

I was acting as the Marketing Manager at the time, responsible for producing the magazine with a cross-disciplinary in-house team.
Excerpt
"The right approach to content marketing can help financial brands rebuild trust, yet 48% don't have a strategy. It's time to shift from interrupting to engaging.

We believe it is time to change. The rise of content marketing marks an opportunity to shift from interrupting customers in the hope of just selling products, towards a more considered approach. One that rewards at each stage, and engages in a deeper relationship."
Gill has a wide range of marketing skills, but I think the one I valued most is her ability to gently but firmly and persistently keep all the different parties on track to deliver a project. Most people would have given up in frustration long before!