Scottish Collaboration for Public Health Research and Policy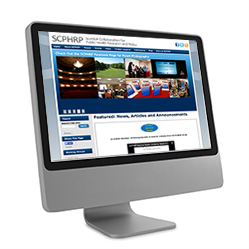 Channel: Website and print
Role: Writer, editor and proofreader
Key challenge
Content provider for the primary online presence for public sector body, the Scottish Collaboration for Public Health Research and Policy, which was in its infancy. Tone was paramount to aid accessibility and use by the target audience. The website needed to be professional, credible and trustworthy.

The website is intended to be primarily professional-facing with the key target audience being public health professionals based in Scotland.

I worked across a range of SCPHRP resources including editing all their published environmental scans (a structured review of global intervention literature which is placed within a broader policy context intended for a professional audience) working with contributors to ensure consistency in editorial standards. Also creating a style guide for contributors.
Excerpt
"The Scottish Collaboration for Public Health Research and Policy (SCPHRP) is a public health consortium of members drawn from research, policy and practice. It has been tasked with creating strategies to tackle Scotland's poor health record.

The Collaboration is dedicated to identifying opportunities to develop novel public health interventions that will equitably address major health problems in Scotland."