People's Postcode Lottery – Direct marketing campaign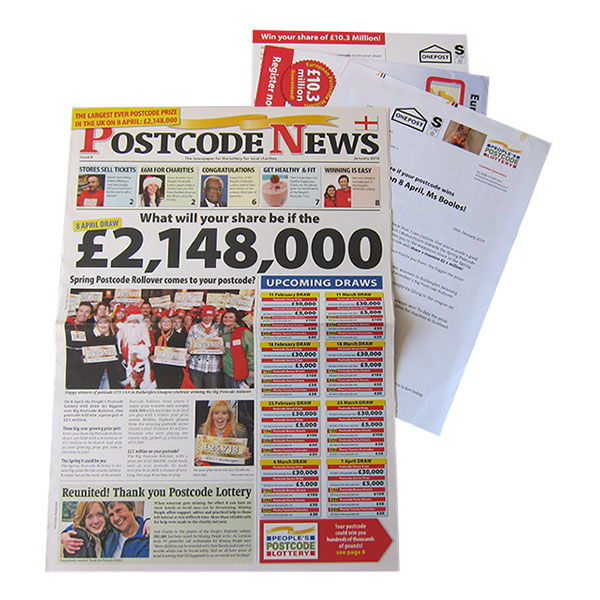 Channel: Print and online
Role: Copywriter
Key challenge
I wrote all the content for the Postcode News newspaper (approx 4 million readers). Different versions were produced for England and Scotland with the case studies tailored to show how charities in the local area had benefitted from the lottery. I attended the Rutherglen Postcode Rollover street party to report on the celebrations. Content was further disseminated via their website and by email.
I produced copy for the direct mail campaigns targeting players and non-players as the Lottery was rolled out into new geographical areas.
I edited/rewrote the corporate style guide which is in use in several countries.
Excerpt
"How often do you sit together round a table for a family meal? In many households dinner can be a chaotic time with family members grabbing food at different times. Fast food or ready meals are often the answer. The Chill Out Zone (COZ), the Children 1st healthy living centre in West Lothian, introduces young people to the pleasures of cooking hot meals and sitting down together to enjoy them.
If you are sharing a meal you are more likely to talk to each other. It's a time to discuss the day's events and talk about what's going on in your life. And this first step in opening up could lead a young person to make use of counselling or other services."