National Confidential Forum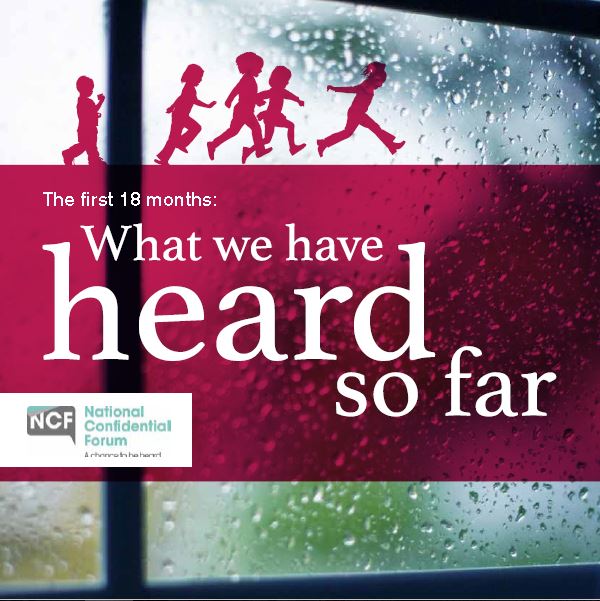 Channel: Print and online
Role: Editing and proofing
Key challenge
Key challenge: The National Confidential Forum was set up by the Scottish Government to understand and acknowledge the experiences of people who, as children, were in institutional care in Scotland.
What We Have Heard So Far is a summary account of the anonymous testimonies of 78 adults who have spoken to the Forum about their time in care.
The Forum needed editorial support to produce a 34-page (7,000 words) document telling a compelling story, using quotations from some of the testimonies to illustrate the points. The biggest challenge was to avoid asserting an authorial stamp – to be rigorous in only drawing on the accounts of former residents.
Excerpt
"The testimonies we have heard paint a picture of childcare that in some ways might seem alien now. Many of the testimonies describe family, school and institutional life in post-war austerity and the early days of the welfare state.
The abuse that took place in institutions was unequivocally wrong even at the time and cannot be excused by assumptions of 'that's just how it was back then'. The experience of care has often led to lifelong adversity."